Environmental Design, Inc. (EDI) offers environmental consulting and assessment based on the needs of our clients. We implement programs designed to reduce risk and enhance environmental compliance.


Phase 1 - Environmental Site Assessments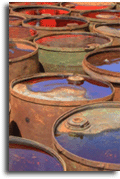 An Environmental Site Assessment (Phase I) of a property has become the standard required by most lending institutions when purchasing or refinancing a property. EDI has considerable experience in conducting cost effective environmental site assessments. A Phase I ESA determines, for a parcel of real estate, the "recognized environmental conditions." That is, the presence or likely presence of any hazardous substances or petroleum products on a property under conditions that indicate an existing release, a past release, or a material threat of a release of the substance(s) into structures on the property, or into the ground, groundwater, or surface water of the property. Our Phase I ESAs are modeled after, and incorporate, ASTM Standard E-1527-05.
---

Leadership in Energy and Environmental Design (LEED) Testing


Founded in 1993, the
U.S. Green Building Council (USGBC)
is a non-profit organization dedicated to expanding sustainable building practices by offering support to a program of continued improvements. LEED has become an industry standard for assessing the efficiency and the indoor air quality of new construction in both the public and private sectors. Existing buildings can achieve a LEED rating by improvements no matter what their age. EDI and its LEED partners stand ready to advise you on how to participate in this money saving program as well as become one of the many buildings who are giving back to the environment.
---

Indoor Air Quality Assessments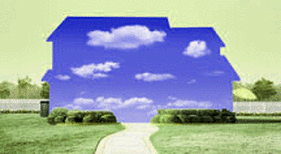 The subject of Indoor Air Quality (IAQ) has grown to an extensive and broad-scoped discipline in the world of environmental studies. It covers a number of areas all of which can have an impact on your business or home. EDI covers these disciplines extensively by having the experience and the ability to continually study these areas in order to bring our clients the latest testing methods and solutions. While the range of topics are vast from mold, chemicals volatile organics, etc., we will highlight some of the more common areas below and show you how it can affect you and how EDI can help:
- Mold (and/or Mildew):
This common problem in homes and buildings usually involves a current or former water infiltration problem. Left unattended, mold can be a source of irritation and cause complications to people with allergies and respiratory ailments. EDI can help you deal with mold issues through proper evaluation and then economical solutions for its removal.
- IAQ (Indoor Air Quality) Management in Buildings:
Buildings whether old or new can suffer from the same symptoms of IAQ problems which will be costly to the owners in both lost productivity and in some cases direct deterioration of building materials. Some of these problems are:
Sick Building Syndrome - A condition where occupants complain of symptoms causing them illness or irritation that appear to emanate from inside a building yet the cause is unknown.


Vapor Intrusion - Vapors from a variety of sources have successfully entered buildings through foundation cracks, sub-floorings, and windows to name a few. These vapors can range from irritating to debilitating for occupants of buildings.


Carbon Dioxide and Monoxide – It is often the air we cannot see that can be the most troublesome. Excessive levels of these gases present in buildings can be the cause of many occupant irritants.


EDI has the experience and the relationships with the proper laboratories to conduct the testing necessary to investigate these and other IAQ problems and offer our clients a cost effective solution. The key to IAQ is having a broad based experience such as EDI's to prevent making the wrong diagnosis and thereby offering the wrong or a more costly solution.
---

Asbestos Compliance Services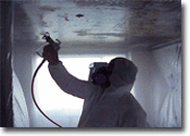 EDI is a full-service, licensed asbestos consultant. We provide our clients with a complete range of asbestos-related services that include: site inspections for NESHAP & OSHA compliance, Operations & Maintenance Plans, asbestos liability cost estimation for Sarbanes Oxley (Fin 47) accounting compliance, air monitoring, project design, implementation and management to name a few of the many services we offer.

• New Jersey Licensed Asbestos Safety Control Monitor (ASCM)
• Philadelphia Licensed Asbestos Project Inspectors & Investigators
• EPA/PA Accredited Inspectors, Management Planners, Project Designers
• Delaware Asbestos Consultant


---

Right to Know / HCS Programs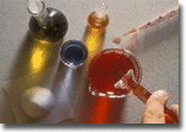 EDI offers programs to ensure compliance with the Right to Know/Hazard Communication Standard. We perform inspections, conduct physical inventories and review Material Safety Data Sheets as required by law and any local safety protocols for all hazardous chemicals. We also provide certified training for these programs.

• Right to Know
• PEOSHA/OSHA HCS
• Bloodborne Pathogens


---

Lead Testing Services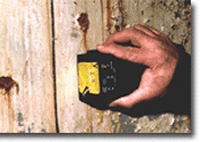 EDI uses local, state and federally approved techniques and practices in order to determine risks for lead exposure and determinations on lead levels in water, soil and paint. We offer a complete range of services from risk assessments to project management and risk reduction.

• Risk Assessments & Inspections
• Operations & Maintenance Programs
• Support for Blood Lead Level Testing
• Risk Reduction Programs
• Lead Management Plans


---


Environmental Design, Inc. (EDI) 5434 King Ave - Suite 101 - Pennsauken, NJ 08109 | Phone: (888) 306-4545 | Email:contact@editesting.com